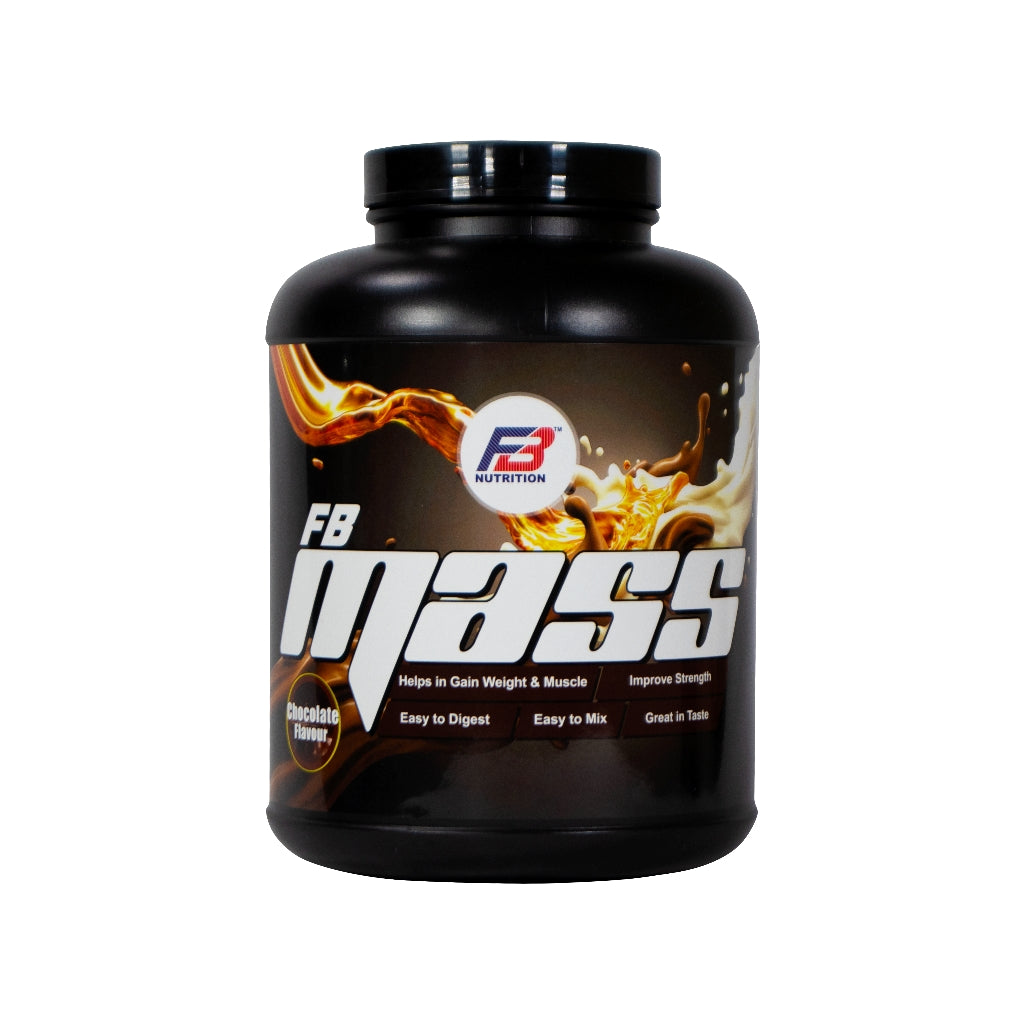 Fbn Mass Gainer Supplement | Fbn Mass Gainer Supplements | Best Mass Gainer In India- FB Nutrition
If you've ever struggled to grow to your full potential or had trouble keeping the size you've worked so hard to achieve, the best FBn Mass gainer in India was developed with you in mind. FB Mass has been carefully formulated to provide you with a substantial amount of protein and carbohydrates. FB Nutrition's FBn Mass gainer supplement is an Advanced Mass Gainer ideal for Building Lean Muscle and is Designed for Athletes and Advanced Body Builders.

A total of 59 grams of complex carbohydrates, 3 grams of fiber, and 30 grams of protein obtained from various high-quality sources are included in each serving. The addition of MCT powder (medium-chain triglycerides), which is found in the dietary FBn Mass gainer product, helps regulate insulin levels inside the body and supports the growth of lean muscle mass.

Because FBn Mass gainer supplements contain no added sugar, you can be guaranteed that every one of its 386 calories comes from high-quality complex carbohydrates. Because there is no sugar content in best supplement FBn Mass weight gainer chocolate, indicating that the calories come from healthier sources.